About Kari J. Kindem, CFHom, CHP, Classical Homeopath, Sports Injury Specialist, HTMA Practitioner
Please contact Kari for professional assistance for sports injuries.
Buy homeopathy at Homeopathic Remedies Online.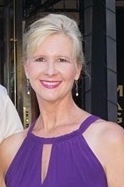 Contact Kari J. Kindem, CFHom, CHP, Sports Injury Specialist.

About Kari J. Kindem: Kari is an AIT Practitioner, CFHom, CHP, CEASE Practitioner, Classical Homeopath and Sports Injury Specialist. She is in private practice in San Jose, CA.  She is the founder of this website and the associated Facebook Page which is inspired by her athletic son, Lukas and her daughter, Kirsten. To read a more extensive information on homeopathy, please visit her on her large 750+ page website Homeopathy For Women.
About Kari's Homeopathic Practice
Kari has been studying homeopathy and nutrient therapies since 2004.
She has an impressive success rate using homeopathic medicine and nutritional therapies for a wide variety of acute care and chronic care issues for clients of all ages since 2004.
She has treated over 500+ clients with complex health issues and written over 23,000+ acute and chronic care prescriptions on a wide variety of health issues for clients of all ages, including sports injuries and nutrient therapies for athletes.
She provides homeopathic services to many athletes, chronic care and acute clients and their families throughout the USA and Canada for homeopathic care using Skype video conferencing.
Kari is a practicing Christian in her faith journey and is happily married since 1995 and the mother of two athletic, healthy college students, who have benefited from homeopathic care for many years.
Post Graduate and Ongoing Study and Education in Homeopathy
HTMA – Hair Tissue Mineral Analysis.  Hair testing and nutrient rebalancing with intelligent supplementation and homeopathy based on the comprehensive, personalized hair analysis of 36 minerals including the most essential minerals, heavy metal toxicity levels and key mineral relationships. Learn more at www.HTMAexperts.com.
Nutritional Therapies – Ongoing extensive and professional seminars related to supplements and vitamins that support detoxification and optimum health including The Walsh Protocol for neurological disorders.
MTHFR Mutations and SNP's – Ongoing extensive self-study and seminars related to the health issues impacted by the MTHFR A1298 and C677 genetic mutations plus other SNP's. Read more about MTHFR here.
CFHom  – Certified Foundations in Homeopathy.  Graduate degree of a four year institute in a Professional Homeopath Certification Program in Classical Homeopathy from Caduceus Institute of Classical Homeopathy,  Santa Cruz, CA.
Professional Organizations and Affiliations
Member, The National Center for Homeopathy
Member,  Homeopathy World Community
Minutus – largest international on-line community of professional homeopaths.
Education
Bachelor of Arts,  International Relations, Pacific Lutheran University, Tacoma, WA, 1981 with honors, magna cum laude.
Licensed Real Estate Broker in California.  DRE #1018891 since 1989.
Other Homeopathy Websites Include: