What Is Homeopathy?
Contact us for help with your sports injury.
Read about how to dose a remedy here.
Buy homeopathy at Homeopathic Remedies Online.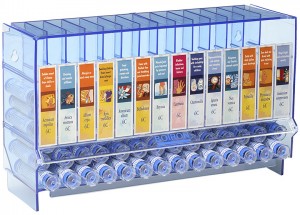 Please contact us for professional homeopathic advice.
This website is for basic acute sports injury only.   If it is something chronic or potentially serious, this  is not something you can do on your own.  For emergency care visit your health care professional.
Did you know that Famous athletes and professional trainers around the world use homeopathic remedies for sports?
Homeopathy is a natural medicine that has been used for over 200 hundred years, around the world. It is a complete medical system that works with the whole person and helps the body rebalance itself.
Homeopathy has historically been used by millions of people throughout places like Central and South America, Germany, Great Britain, Europe, Ireland, India, Russia, Scotland and South Africa.
Many historically famous people have used supported homeopathy including: Charles Darwin, David Beckham, Dizzie Gillespie, Dr. Charles Menninger (founder of the famous Menninger Clinic), Mahatma Gandhi and Mark Twain.
Famous athletes using homeopathy include (read more here!):

David Beckham

– a broken foot just prior to the 2002 World Cup.

Martina Navratilova, tennis star

Jose Maria Olazabal, pro golfer

Pat Riley, coach of the Miami Heat  Basketball Team


Modern-day famous people who have publicly declared their interest in and support for homeopathic medicine include: Angelica Houston, Ashley Judd, Axl Rose, Blythe Danner, Boris Becker, Diane von Furstenberg, Catherine Zeta-Jones, Cher, Cliff Robertson, Cybil Sheppard, JD Salinger, Jane Fonda, Jane Seymour, Jerry Hall, Juliana Margulies, Lesley Anne Warren, Linda Gray, Martin Sheen,  Michael Franks, Naomi Judd, Olivia Newton-John, Pamela Anderson, Priscilla and Lisa Marie Presley, Rosie O'Donnell, Susan Blakely, The Chili Peppers, Tony Blair (former Prime Minister of England), Vidal Sassoon and Whoopi Goldberg.
John D. Rockefeller lived to the ripe old age of 98 and was known to have his homeopath often travel with him. He said that homeopathy is "a progressive and aggressive step in medicine."
How Does Homeopathy Work?
Homeopathy works based on the body's symptoms. Under a stress, injury or exposure to something the body is not able to handle, symptoms appears, individual to the person. These symptoms are the body's best attempt to heal and get  back into balance.
By giving a homeopathic remedy that matches the symptoms, the body is given new energy to heal more rapidly.
In homeopathy,  symptoms are looked at as the body's attempt to heal itself.  Any symptoms that are suppressed or gotten rid of with things like antibiotics, Tylenol, anti-fungal creams, steroid creams or antibiotic ointments means we are fighting against – not helping – the body's own healing mechanism.
All remedies are listed by their Latin names.  Each homeopathic remedy has been proven to work for the symptoms associated with it.
What Is the Dilution Process Used in Homeopathy?

The use of homeopathic medicine is science based. The substances are made into remedies are diluted and shaken hundreds or even thousands of times to make them stronger.  There is not a single molecule of the original substance that can be detected after a certain dilution. But the energy of the remedy has been significantly increased to be maximally effective.
This means that the higher the potency is – the number listed after the remedy – the stronger it is.