Famous Athletes Who Use Homeopathy!
Contact us for help with your sports injury.
Read about how to dose a remedy here.
Buy homeopathy at Homeopathic Remedies Online.
Why Do Famous Athletes Use Homeopathy?
Homeopathy stimulates natural healing, with natural substances. 

It speed up the healing process from all types of sports injuries.
By stimulating the body's natural capacity for healing, with natural substances, more rapid healing occurs –  without any suppressive, addictive or dangerous drugs.
This means athletes are quickly back to their training and competition at their highest performance level.
There is scientific evidence on the benefit of homeopathic medicines as a leading sports medicine throughout the world.
The effectiveness of homeopathy is established in hundreds of research studies which have been published in peer-reviewed international medical journals.
Read more about the most commonly used homeopathic medicines for sports injuries and athletes!
Here Are Some Famous Athletes Who Use Homeopathy!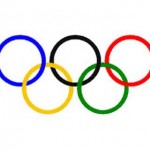 Arnie Kander, USA, Strength and Conditioning Coach, NBA Detroit Piston.
Pat Riley, USA, Basketball coach, Miami Heat.
Paul O'Neill, USA, major league baseball player who won five World Series while playing for the Cincinnati Reds.
Kelly Slater, USA, surfing champion and ASP World Tour Champion for 11 times.
Elvis Stojko, Canadian figure skater and two time Olympic Silver Medalist.
Hermann Maier, Austria, skiing

Olympic Gold Medalist

.
Linford Christie, UK sprinter, 1992 Barcelona Olympic 100m sprint Champion.
Kate Schmidt, USA, two-time javelin Olympic Bronze Medalist.

Misty Hyman, USA gold medal in the 200-meter butterfly at the 2000 Summer Olympics
Sonja Johnson, Australian Equestrian Team, silver medalist at Beijing Olympics 2008.
Dr. Philippe Lageyre, UK sports doctor, who accompanies the rugby teams
Will Greenwood, UK, rugby player.
James Ellington, British Olympic sprinter and 2nd fastest sprinter in UK.

Jim Rogers and Neil Ridsdale, UK, who hold the record for the fastest time on the Yorkshire Wolds Way.
Annabel Croft, British tennis superstar.
Martina Navratilova,

Czech and American

tennis super star.
Boris Becker, German tennis super star.
Marie-Hélène Prémont,

Canadian cross-country mountain biker

.
Zaheer Khan,

Indian cricket

player.
David Beckham, British soccer player used homeopathy for a broken foot just prior to the 2002 World Cup.
Jean-Marcel Ferret, French sports doctor used homeopathy for the French soccer team from 1993 to 2004, which included their World Cup win.
Marko Pantelic, Serbian Soccer Player.
Soccer Players in Germany use homeopathy. In 2008, 24 out of 26 doctors (92.3%) who work for the Bundesliga's (German soccer league) first and second division teams had prescribed homeopathic cures for 76% of the soccer teams!