Torn ACL and Homeopathy

Contact us for help with your sports injury.
Read about how to dose a remedy here.
Buy homeopathy at Homeopathic Remedies Online.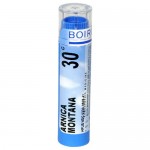 Arnica montana
Will Help with any bruised and sore feeling after surgery to the soft tissues.
After surgery support rapid healing with Calendula dosing two (2) daily for one week. This remedy prevents infection and helps the body heal quickly.
 Will help speed healing if there is a stiff or lame feeling on motion during recovery.