Vitamin D
Contact us for help with your sports injury.
Read about how to dose a remedy here.
Buy homeopathy at Homeopathic Remedies Online.
Recommended Adult Dose of Vitamin D3:
Our recommended dose for those untested in Vitamin D levels is 5,000 IU's of Vitamin D3 per day for active athletes.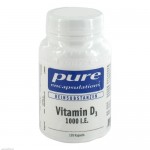 Purchase Vitamin D3 in pills or liquid from a high quality US lab online in 1,000 IU's or 5000 IU's capsules or in liquid drops for those who can't swallow, including young children.
The current Vitamin D Council The current Vitamin D Council recommendations for adequate Vitamin D3  with supplementation are below.  This is for the untested supplementation.  If you are tested as very low, then higher daily supervised doses of Vitamin D will be normally recommended by your health practitioner:
Adults – 4,000 – 5,000 IU's per day
Teenagers – 3,000 IU's per day
Children – 2,000 IU's per day
Infants – 1,000 IU's per day
Why Should Athletes Supplement with Vitamin D3?
98% of all Americans are deficient in Vitamin D!
Due to less sun exposure outside in general, more indoor activities, video games and television watching than ever in this generation. The use of sunscreens and sunglasses also blocks the natural product of Vitamin D on the skin, and resulting in significant deficiency in most people in this country.
Vitamin D affects as many as 2,000 genes in the human body.
Vitamin D keeps bones healthy! It is necessary for the absorption of calcium by the body, so it is absolutely essential to bone health and growth. Without sufficient levels of Vitamin D, the body can suffer from conditions such as rickets in children, and osteomalacia, osteoporosis and arthritis in adults – all of which lead to weak and fragile bones,
It also reduces the risks of cancer, diabetes, and heart disease.
Vitamin D regulates the immune system.
Studies also show that there may be a link between Vitamin D deficiency and certain types of cancer, as well as with Parkinson's disease and Alzheimer's disease. A deficiency of Vitamin D can lead to a number of serious health disorders like

high blood pressure
diabetes
cardiac issues
gaining weight
depression

Vitamin D is associated with a reduced risk of heart disease, multiple sclerosis and the flu.
How Can Athletes Easily Test Their Vitamin D Levels At Home?
Order A $50 At home Blood Test To See if You Are Deficient in Vitamin D from the Vitamin D Council. You just prick your finger and put a drop of blood on to some blotter paper. Then you mail  the paper to a laboratory to be tested.   Your results are mailed back to you. The Vitamin D Kit can be used to test vitamin D levels in both adults and children.  We recommend a Vitamin D Blood Test every 3 – 4 months to check your current levels.  The goal is  80-90 ng/ml.
You Can Track Your Natural Sun Exposure of Vitamin D Levels  by Iphone!
If you own an Iphone or Ipad, purchase this application for $1.99 called "D Minder Pro". This will help you to automatically calculate and track your Vitamin D based on natural sun exposure.